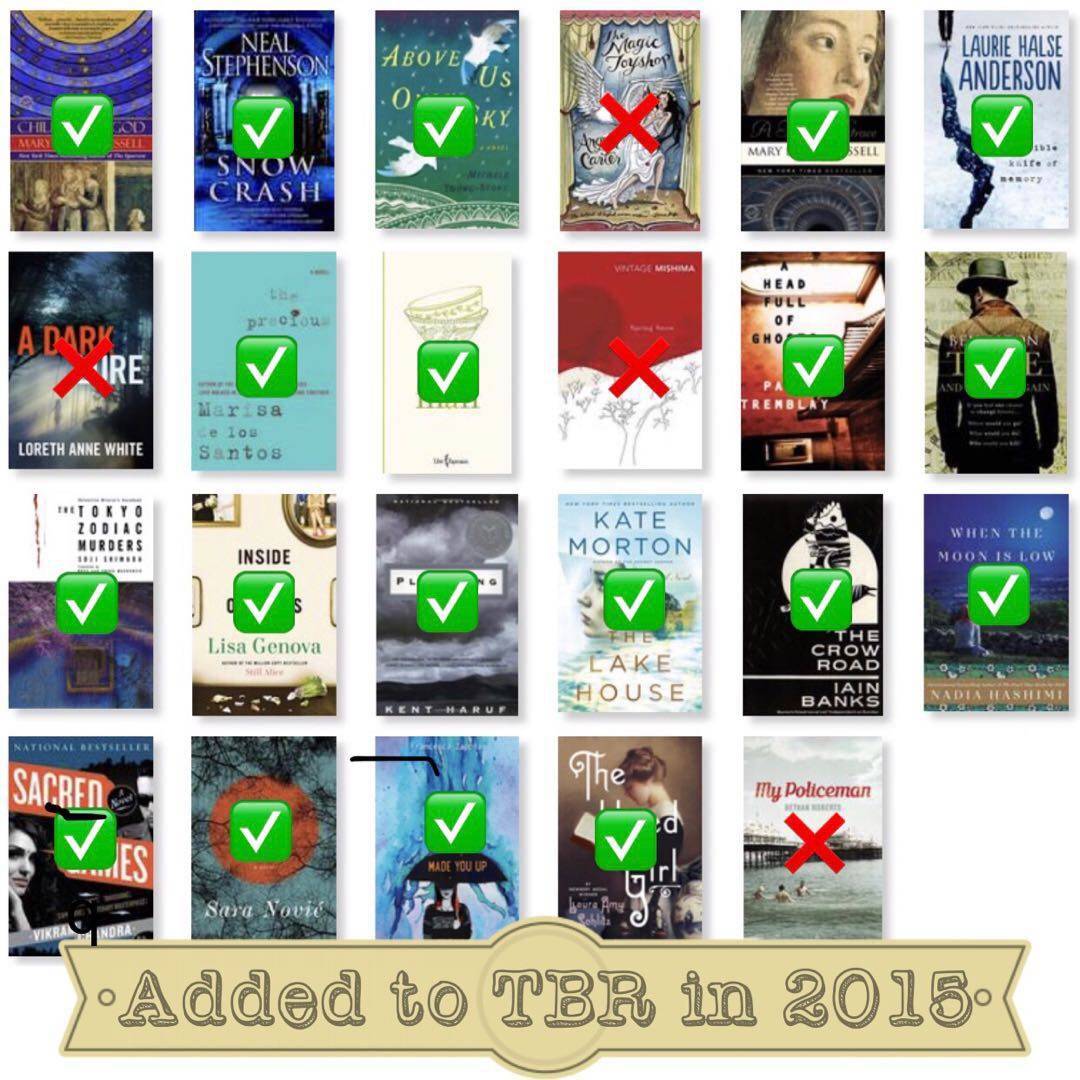 Well, that wraps up all the books I added to my TBR in 2015.
❌ = I just couldn't / bailed
✅ = Read it and rated it
There were some really good books on this list. I can't believe I waited so long to read them.
Now, onto 2016 ...